Top 25 Best WordPress Plugins
A hand-picked top WordPress plugins 2019. We have listed 25 best and useful plugins as per their popularity number of downloads and Alexa rank.
WordPress (WordPress.org) is a free and open-source content management system (CMS) based on PHP & MySQL. Features include a plugin architecture and a template system. It is most associated with blogging but supports other types of web content including more traditional mailing lists and forums, media galleries, and online stores. Used by more than 60 million websites.
Yoast SEO
website: yoast.com
Alexa rank: 7,348
Number of downloads: 5+ Million Active Installations
Plugin rating: 5.0 Star
Plugin Download Link: https://wordpress.org/plugins/wordpress-seo/
Improve your WordPress SEO: Write better content and have a fully optimized WordPress site using the Yoast SEO plugin.
1. Yoast SEO
Yoast SEO: The #1 WordPress SEO Plugin
Need some help with your search engine optimization? Need an SEO plugin that helps you reach for the stars? Yoast SEO is the original WordPress SEO plugin since 2008. It is the favorite tool of millions of users, ranging from the bakery around the corner to some of the most popular sites on the planet. With Yoast SEO, you get a solid toolset that helps you aim for that number one spot in the search results. Yoast SEO for everyone.
Yoast SEO does everything in its power to please both visitors and search engine spiders. How? Below you'll find a small sampling of the powers of Yoast SEO:
Taking Care of Your WordPress SEO
The most advanced XML Sitemaps functionality at the push of a button.
Full control over site breadcrumbs: add a piece of code and you're good to go.
Set canonical URLs to avoid duplicate content. Never have to worry about Google penalties again.
Title and meta description templating for better branding and consistent snippets in the search results.
[Premium] Expand Yoast SEO with the News SEO, Video SEO, Local SEO and WooCommerce SEO extensions.
[Premium] Need help? Yoast SEO Premium users get 1 year free access to our awesome support team.
WooCommerce
website woocommerce.com
Alexa rank 4,744
Number of downloads: 4+ Million Active Installations
Plugin rating: 4.5 StarPlugin Download Link: https://wordpress.org/plugins/woocommerce/
WooCommerce is a powerful, extendable eCommerce plugin that helps you sell anything.
2. WooCommerce
WooCommerce is a free eCommerce plugin that allows you to sell anything, beautifully. Built to integrate seamlessly with WordPress, WooCommerce is the world's favorite eCommerce solution that gives both store owners and developers complete control.
With endless flexibility and access to hundreds of free and premium WordPress extensions, WooCommerce now powers 30% of all online stores — more than any other platform.
Sell Anything, Anywhere
With WooCommerce, you can sell both physical and digital goods in all shapes and sizes, offer product variations, multiple configurations, and instant downloads to shoppers, and even sell affiliate goods from online marketplaces.
With premium extensions, you can offer bookings, memberships, and recurring subscriptions. Perhaps you'd like to sell monthly subscriptions for physical goods, or offer your members a discount on digital downloads? It's all possible.
Ship Wherever You Like
Offer free shipping, flat rate shipping, or make real-time calculations. Limit your shipments to specific countries, or open your store up to the world. Shipping is highly configurable, and WooCommerce even supports drop shipping.
Extensive Payment Options
WooCommerce comes bundled with the ability to accept major credit cards, PayPal, BACS (bank transfers), and cash on delivery. Need additional options? More than 140 region-specific gateways integrate with WooCommerce, including popular choices like Stripe, Authorize.Net, and Amazon Payments.
You Control It All — Forever
WooCommerce gives you complete control of your store, from taxes to stock levels to customer accounts. Add and remove extensions, change your design, and switch settings as you please. It's all under your control.
One of the biggest risks of using a hosted eCommerce platform is what happens to your store if the provider closes up shop. With WooCommerce, you have complete control, so there's never any reason to worry. Your data belongs to you — and it's kept secure, thanks to regular audits by industry leaders.
Define Your Style With Storefront
Storefront is a free WordPress theme available to any WooCommerce store. Along with deep WooCommerce integration, Storefront prioritizes speed and uptime while eliminating theme and plugin conflicts during major updates.
Define your style even further by customizing Storefront to your liking or choosing from one of our several Storefront child themes. It's all up to you and all open source.
Built With Developers in Mind
Extendable, adaptable, and open source — WooCommerce was created with developers in mind. With its strong, robust framework, you can scale your client's store all the way from basic to high-end (infinity and beyond).
Built with a REST API, WooCommerce can integrate with virtually any service. Your store's data can be accessed anywhere, anytime, 100% securely. WooCommerce allows developers to easily create, modify, and grow a store that meets their specifications.
No matter the size of the store you want to build, WooCommerce will scale to meet your requirements. With a growing collection of more than 300 extensions, you can enhance each store's features to meet your client's unique needs — or even create your own solution.
If security is a concern, rest easy. WooCommerce is audited by a dedicated team of developers working around the clock to identify and patch any and all discovered bugs.
We also support WooCommerce and all its extensions with comprehensive, easily-accessible documentation. With our docs, you'll learn how to create the exact site your client needs.
WPForms
website wpforms.com
Alexa rank 25,389
Number of downloads: 1+ Million Active Installations
Plugin rating: 5.0 Star
Plugin Download Link: https://wordpress.org/plugins/wpforms-lite/
The best WordPress contact form plugin. Drag & Drop online form builder that helps you create beautiful contact forms with just a few clicks.
3. WPForms
WordPress Contact Form Builder Plugin
We believe that you shouldn't have to hire a developer to create a WordPress contact form. That's why we built WPForms, a drag & drop WordPress form builder that's EASY and POWERFUL.
WPForms allow you to create beautiful contact forms, subscription forms, payment forms, and other types of forms for your site in minutes, not hours!
At WPForms, user experience is our #1 priority. Our pre-built form templates and workflows make WPForms the most beginner-friendly contact form plugin in the market.
WPForms is a 100% mobile responsive contact form solution, so your contact forms will always look great on all devices (mobile, tablet, laptop, and desktop).
WPForms' contact forms are also highly optimized for web and server performance because we understand the importance of speed when it comes to SEO and conversion. We can honestly say that WPForms is one of the fastest WordPress contact form builder plugins in the market.
MonsterInsights
Website: monsterinsights.com
Alexa rank: 43,949
Number of downloads: 2+ Million Active Installations
Plugin rating: 4.0 Star
Plugin Download Link: https://wordpress.org/plugins/google-analytics-for-wordpress/
The best Google Analytics plugin for WordPress. See how visitors find and use your website, so you can keep them coming back.
4. MonsterInsights
Google Analytics Plugin for WordPress
We believe that it's easy to double your traffic and sales when you know exactly how people find and use your website. MonsterInsights shows you the stats that matter, so you can grow your business with confidence.
With over 2 million active installs, MonsterInsights is the most popular Google Analytics plugin for WordPress.
At MonsterInsights, we make it "effortless" to properly connect your WordPress site with Google Analytics, so you can start making data-driven decisions to grow your business.
Unlike other Google Analytics plugins, MonsterInsights allow you to enable all advanced Google analytics tracking features with just a few clicks (no need to hire a developer).
The best part is that MonsterInsights comes with a Google Analytics Dashboard for WordPress that shows you actionable analytics reports right inside your WordPress dashboard. We have created customized reports that eliminate the fluff and only show you the stats that matter, so you can see exactly what's working and what's not!
WP Mail SMTP
website wpforms.com
Alexa rank 25,389
Number of downloads: 1+ Million Active Installations
Plugin rating: 4.5 Star
Plugin Download Link: https://wordpress.org/plugins/wp-mail-smtp/
The most popular WordPress SMTP and PHP Mailer plugin.
5. WP Mail SMTP
WordPress Mail SMTP Plugin
Having problems with your WordPress site not sending emails? You're not alone. Over 1 million websites use WP Mail SMTP to fix their email deliverability issues.
WP Mail SMTP fixes your email deliverability by reconfiguring the wp_mail() PHP function to use a proper SMTP provider.
What is SMTP?
SMTP (Simple Mail Transfer Protocol) is an industry-standard for sending emails. SMTP helps increase email deliverability by using proper authentication.
Popular email clients like Gmail, Yahoo, Outlook, etc., are constantly improving their services to reduce email spam. One of the things their spam tools look for is whether an email is originating from the location it claims to be originating from.
If the proper authentication isn't there, then the emails either go into your SPAM folder or worst not get delivered at all.
This is a problem for a lot of WordPress sites because, by default, WordPress uses the PHP mail function to send emails generated by WordPress or any contact form plugin like WPForms.
The issue is that most WordPress hosting companies don't have their servers properly configured for sending PHP emails.
The combination of the two causes your WordPress emails to not get delivered.
How does WP Mail SMTP work?
WP Mail SMTP plugin allows you to easily reconfigure the wp_mail() function to use a trusted SMTP provider.
This helps you fix all WordPress not sending emails issues.
WP Mail SMTP plugin includes four different SMTP setup options:
Mailgun SMTP
SendGrid SMTP
Gmail SMTP
All Other SMTP
For all options, you can specify the "from name" and "email address" for outgoing emails.
Instead of having users use different SMTP plugins and workflows for different SMTP providers, we decided to bring it all in one. This is what makes WP Mail SMTP, the best SMTP solution for WordPress.
UpdraftPlus
website updraftplus.com
Alexa rank 42,404
Number of downloads: 2+ Million Active Installations
Plugin rating: 5.0 Star
Plugin Download Link: https://wordpress.org/plugins/updraftplus/
Backup and restoration made easy. Complete backups; manual or scheduled (backup to Dropbox, S3, Google Drive, Rackspace, FTP, SFTP, email + others).
6. UpdraftPlus
UpdraftPlus simplifies backups and restoration. It is the world's highest-ranking and most popular scheduled backup plugin, with over two million currently-active installs. Back up your files and database backups into the cloud and restore with a single click!
Backup into the cloud directly to Dropbox, Google Drive, Amazon S3 (or compatible), UpdraftVault, Rackspace Cloud, FTP, DreamObjects, Openstack Swift, and email. The paid version also backs up to Microsoft OneDrive, Microsoft Azure, Google Cloud Storage, Backblaze B2, SFTP, SCP, and WebDAV.
Don't Risk Your Backups on Anything Less
Your WordPress backups are worth the entire investment you've made in your website. The day may come when you get hacked when something goes wrong with an update, your server crashes or your hosting company goes bust – without good backups, you lose everything. Would you entrust all your hard work to a backup plugin with only a few thousand downloads, mixed reviews, or no professional support?
Believe us: writing a reliable backup plugin that works consistently across a huge range of WordPress deployments is hard.
UpdraftPlus works. We'll keep your backups safe.
Why You Should Backup Your Website
WordPress like any CMS can be vulnerable to things such as server crashes, hacking, security flaws, bad plugin or theme updates, and insecure web hosts. If anything happened to your website, it would cost you dearly in time, money, and reputation.
Whilst other security measures are essential, backups are the ultimate insurance: they mean that, if the worst were to happen, your website (plus all related files and databases) stay safe, and can be restored in no time.
You could always create your own manual backups- but using backup plugin is infinitely quicker, simpler and safer. Life's busy enough! With UpdraftPlus, you can simply "set and forget", scheduling in automatic backups to save you time, work and hassle.
How is UpdraftPlus Compared With Other Backup Plugins
UpdraftPlus is the most highly-rated and popular plugin out there – and for good reason. Not only is it comprehensive in terms of its features, but it's also easy and intuitive to use. And because it has such a vast user base, it's tried and tested in a whole range of different situations and scenarios.
Unlike many other plugins, UpdraftPlus:
Restores, as well as backing up
Backs up to more cloud options than any others
Allows you to set up automatic backup schedules, for the ultimate in convenience
Is faster, using up fewer server resources
Has been tested on over 1 million sites
On our website, we've got a whole page dedicated to how our Premium version compares with the competition
Beaver Builder
website wpbeaverbuilder.com
Alexa rank 44,332
Number of downloads: 500,000+ Active Installations
Plugin rating: 5.0 Star
Plugin Download Link: https://wordpress.org/plugins/beaver-builder-lite-version/
The best drag and drop WordPress Page Builder. Easily build beautiful home pages, professional landing pages, and more with Beaver Builder.
7. Beaver Builder
The Beaver Builder Page Builder
Beaver Builder is a flexible drag-and-drop page builder that works on the front end of your WordPress website. Whether you're a beginner or a professional, you're going to love taking control of your website. Stop writing HTML or wrestling with confusing shortcodes. With Beaver Builder, building beautiful, professional WordPress pages is as easy as dragging and dropping.
Page Builder Features
Content Modules: HTML, Photo, Text Editor, Audio, Video, & Sidebar.
Full-width, column-based layouts.
Lightweight and semantic markup for maximum performance.
Photo, color, and video row backgrounds.
Mobile-friendly, responsive layouts.
Add your own CSS classes and IDs.
Use WordPress Widgets and shortcodes.
Works with Pages, Posts, and Custom Post Types.
A friendly and supportive community.
Premium Features
Additional modules: Contact Form, Tabs, Slider, Pricing Table, Map, Blog Posts, Subscribe Form, Social Icons, and many more.
Expert support from our world-class support team.
Beautiful pre-made layout templates.
Save, export, and reuse full-page layouts, rows, and modules.
Build your own custom modules.
Akismet
website automattic.com
Alexa rank 36,761
Number of downloads: 5+ Million Active Installations
Plugin rating: 4.5 Star
Plugin Download Link: https://wordpress.org/plugins/akismet/
Akismet checks your comments and contact form submissions against our global database of spam to protect you and your site from malicious content.
8. Akismet
Akismet checks your comments and contact form submissions against our global database of spam to prevent your site from publishing malicious content. You can review the comment spam it catches on your blog's "Comments" admin screen.
Major features of Akismet include:
Automatically checks all comments and filters out the ones that look like spam.
Each comment has a status history, so you can easily see which comments were caught or cleared by Akismet and which were spammed or unspammed by a moderator.
URLs are shown in the comment body to reveal hidden or misleading links.
Moderators can see the number of approved comments for each user.
A discard feature that outright blocks the worst spam, saving you disk space and speeding up your site.
PS: You'll need an Akismet.com API key to use it. Keys are free for personal blogs; paid subscriptions are available for businesses and commercial sites.
Google XML Sitemaps
website: arnebrachhold.de
Alexa rank: 218,133
Number of downloads: 2+ Million Active Installations
Plugin rating: 5.0 Star
Plugin Download Link: https://wordpress.org/plugins/google-sitemap-generator/
This plugin will improve SEO by helping search engines better index your site using sitemaps.
9. Google XML Sitemaps
Use this plugin to greatly improve SEO to create special XML sitemaps which will help search engines like Google, Bing, Yahoo and Ask.com to better index your site.
With such a sitemap, it's much easier for the crawlers to see the complete structure of your site and retrieve it more efficiently. The plugin supports all kinds of WordPress-generated pages as well as custom URLs. Additionally, it notifies all major search engines every time you create a post about new content.
Supported for over 9 years and rated as the best WordPress plugin, it will do exactly what it's supposed to do – providing a complete XML sitemap for search engines. It will not break your site, slow it down or annoy you. Guaranteed!
W3 Total Cache
website: linkedin.com/in/fredericktownes
Alexa rank: NA
Number of downloads: 1+ Million Active Installations
Plugin rating: 4.5 Star
Plugin Download Link: https://wordpress.org/plugins/w3-total-cache/
W3 Total Cache improves the SEO and user experience of your site by increasing website performance, reducing load times via features like content delivery network (CDN) integration and the latest best practices.
10.W3 Total Cache
The only web host agnostic Web Performance Optimization (WPO) framework for WordPress trusted by millions of publishers, web developers, and web hosts worldwide for more than a decade.
Benefits
Improvements in search engine result page rankings, especially for mobile-friendly websites and sites that use SSL
At least 10x improvement in overall site performance (Grade A in WebPagetest or significant Google Page Speed improvements) when fully configured
Improved conversion rates and "site performance" which affect your site's rank on Google.com
"Instant" repeat page views: browser caching
Optimized progressive render: pages start rendering quickly and can be interacted with more quickly
Reduced page load time: increased visitor time on site; visitors view more pages
Improved web server performance; sustain high-traffic periods
Up to 80% bandwidth savings via minify and HTTP compression of HTML, CSS, JavaScript, and feeds
Key Features
Compatible with shared hosting, virtual private/dedicated servers and dedicated servers/clusters
Transparent content delivery network (CDN) management with Media Library, theme files, and WordPress itself
Mobile support: respective caching of pages by referrer or groups of user agents including theme switching for groups of referrers or user agents
Accelerated Mobile Pages (AMP) support
Secure Socket Layer (SSL) support
Caching of (minified and compressed) pages and posts in memory or on disk or on (FSD) CDN (by user agent group)
Caching of (minified and compressed) CSS and JavaScript in memory, on disk or on CDN
Caching of feeds (site, categories, tags, comments, search results) in memory or on disk or on CDN
Caching of search results pages (i.e. URIs with query string variables) in memory or on disk
Caching of database objects in memory or on disk
Caching of objects in memory or on disk
Caching of fragments in memory or on disk
Minification of posts and pages and feeds
Minification of inline, embedded or 3rd party JavaScript (with automated updates)
Minification of inline, embedded or 3rd party CSS (with automated updates)
Browser caching using cache-control, future expire headers and entity tags (ETag) with "cache-busting"
JavaScript grouping by template (home page, post page etc) with embed location control
Non-blocking JavaScript embedding
Import post attachments directly into the Media Library (and CDN)
WP-CLI support for cache purging, query string updating and more
Various security features
Caching statistics for performance insights
Extension framework for customization or extensibility e.g. New Relic, Cloudflare, WPML and more
Reverse proxy integration via Nginx or Varnish
Improve the user experience for your readers without having to change WordPress, your theme, your plugins or how you produce your content.
Really Simple SSL
website: really-simple-plugins.com
Alexa rank: 25,389
Number of downloads: 2+ Million Active Installations
Plugin rating: 5.0 Star
Plugin Download Link: https://wordpress.org/plugins/really-simple-ssl/
Really Simple SSL automatically detects your settings and configures your website to run over https.
To keep it lightweight, the options are kept to a minimum. The entire site will move to SSL.
11. Really Simple SSL
Three Simple Steps for Setup:
Get an SSL certificate (can't do that for you, sorry).
Activate this plugin
Enable SSL with one click
Always back up before you go! If you do not have a sound backup policy, start having one! See our recommendations.
Love Really Simple SSL?
Hopefully this plugin saves you some hours of work. If you want to support the continuing development of this plugin, you might consider buying the premium, which includes
some cool features.
Pro Features
The mixed content scan, which shows you what you have to do if you don't have the green lock yet
The option to enable HTTP Strict Transport Security
The option to configure your site for the HSTS preload list
Mixed Content Fixer for the back-end
More detailed feedback on the configuration page.
Certificate expiration check: get an email when your SSL certificate is about to expire.
Premium support
What Does the Plugin Actually Do
The plugin handles most issues that WordPress has with SSL, like when you're behind a reverse proxy/loadbalancer, or when no headers are passed which WordPress can use to detect SSL.
All incoming requests are redirected to https. Default with an internal WordPress redirect, but you can also enable a .htaccess redirect.
The site URL and home URL are changed to https.
Your insecure content is fixed by replacing all http:// urls with https://, except hyperlinks to other domains. Dynamically, so no database changes are made (except for the siteurl and homeurl).
Gallery Plugin
website: imagely.com
Alexa rank 135,014
Number of downloads: 900,000+ Active Installations
Plugin rating: 4.0 Star
Plugin Download Link: https://wordpress.org/plugins/nextgen-gallery/
NextGEN offers a complete WordPress gallery management system with the ability to batch upload photos, import meta data, add/delete/rearrange/sort photos, edit thumbnails, group galleries into albums, and more.
12. Gallery Plugin
WordPress Gallery Plugin
NextGEN Gallery has been the industry's standard WordPress gallery plugin since 2007 and continues to receive over 1.5 million new downloads per year. It's easy for simple photo galleries, but powerful enough for the most demanding photographers, visual artists, and imaging professionals.
On the back end, NextGEN offers a complete WordPress gallery management system with the ability to batch upload photos, import metadata, add/delete/rearrange/sort photos, edit thumbnails, group galleries into albums, and more.
On the front end, the free version of NextGEN provides two main gallery styles (slideshows and thumbnail galleries) and two album styles (compact and extended), all of which come with a wide array of options for controlling size, style, timing, transitions, controls, lightbox effects, and more. Learn more about NextGEN WordPress Gallery Plugin features.
NextGEN Gallery Demos
Basic Thumbnail Gallery
Basic Slideshow Gallery
Basic Compact Album
Basic List Album
Introducing NextGEN Gallery Pro
NextGEN Plus and NextGEN Pro are premium WordPress gallery plugin extensions for NextGEN Gallery that add new photo gallery displays, lightboxes, ecommerce, proofing, and pro support. Learn more about NextGEN Plus and NextGEN Pro photo plugin features.
MailOptin
website: mailoptin.io
Alexa rank: 350,205
Number of downloads: 10,000+ Active Installations
Plugin rating: 5.0 Star
Plugin Download Link: https://wordpress.org/plugins/mailoptin/
Convert visitors into email subscribers via optin forms & keep them engaged with newsletters. MailChimp, AWeber, ActiveCampaign, ConvertKit, etc..
13. MailOptin
WordPress Popup, Email Optin Form, Call to Action & Newsletter Plugin
MailOptin is the ultimate lead generation, customer acquisition, autoresponder and email marketing and automation plugin to grow and engage your mailing list, visitors and customers.
It allows you to exponentially grow your mailing list, display targeted messages and "calls to action" across your WordPress website with popups (a.k.a lightbox or modal), before/after post subscription forms and sidebar/widget optin forms as well as send automated / event-triggered newsletters such as automatic new post notification.
MailOptin is fully featured and comes with an easy-to-use form builder and template builder that allows you to create beautiful optin forms and email newsletters that are optimized for the highest of conversions.
Most opt-in / list-building / email subscription/newsletter software and plugins are typically very expensive, buggy, hard to use and customize to one's heart content. With MailOptin, none of this is the case.
Intuitive Form & Template Builder
You don't have to be a designer or hire one to build high-converting lead optin forms. Our powerful drag & drop builder allows you to create visually astonishing and conversion-optimized optin forms and email newsletter templates. You have total control to make customization to your heart's content.
Easy Integration with All Email Marketing Services
MailOptin works out of the box with all popular email marketing service providers including:
MailChimp, AWeber, Constant Contact, Campaign Monitor, Sendy, Mailerlite, MailPoet 3, ConvertKit, ActiveCampaign, Drip, SendinBlue, EmailOctopus, ConvertFox, Klaviyo, Sendlane, Mailster (MyMail), GetResponse, GetResponse360.
MailOptin premium allows you to build a hyper segmented list and increase email automation possibilities with its deep integration with MailChimp groups & interests and lead tagging available in AWeber, Drip, ConvertKit, ActiveCampaign.
Elementor Form Integration
With MailOptin, you can create lead capture or email optin forms with Elementor's form by simply connecting the it with your email marketing service provider via MailOptin integration. It's that easy.
Google Analytics
website: exactmetrics.com
Alexa rank 92,109
Number of downloads: 1+ Million Active Installations
Plugin rating: 4.5 Star
Plugin Download Link: https://wordpress.org/plugins/google-analytics-dashboard-for-wp/
The best Google Analytics plugin for WordPress. See how visitors find and use your website, so you can keep them coming back.
14. Google Analytics
This Google Analytics for WordPress plugin enables you to track your site using the latest Google Analytics tracking code and allows you to view key Google Analytics stats in your WordPress install.
In addition to a set of general Google Analytics stats, in-depth page reports and in-depth post reports allow further segmentation of your analytics data, providing performance details for each post or page from your website.
The Google Analytics tracking code is fully customizable through options and hooks, allowing advanced data collection like custom dimensions and events.
Google Analytics Real-Time Stats
Google Analytics reports, in real-time, on your dashboard screen:
Real-time number of visitors
Real-time acquisition channels
Real-time traffic sources details
Google Analytics Reports
The Google Analytics reports you need, on your dashboard, in your All Posts and All Pages screens, and on the site's frontend:
Sessions, organic searches, page views, bounce rate analytics stats
Locations, pages, referrers, keywords, 404 errors analytics stats
Traffic channels, social networks, traffic mediums, search engines analytics stats
Device categories, browsers, operating systems, screen resolutions, mobile brands analytics stats
In addition, you can control who can view specific Google Analytics reports by setting permissions based on user roles.
Google Analytics Tracking
Install the latest Google Analytics tracking code and allows full code customization:
Universal Google Analytics (analytics.js) tracking code
Global Site Tag (gtag.js) tracking code
Enhanced link attribution
Remarketing, demographics and interests tracking
Page Speed sampling rate control
User sampling rate control
Cross-domain tracking
Exclude user roles from tracking
Accelerated Mobile Pages (AMP) support for Google Analytics
eCommerce support for Google Analytics
User Privacy-Oriented Features:
IP address anonymization
option to follow Do Not Track (DNT) sent by browsers
support for user tracking opt-out
Google Analytics Dashboard for WP enables you to easily track events like:
Downloads
Emails
Outbound links
Affiliate links
Fragment identifiers
Telephone
Page Scrolling Depth
Custom event categories, actions and labels using annotated HTML elements
With Google Analytics Dashboard for WP you can use custom dimensions to track:
Authors
Publication year
Publication month
Categories
Tags
User Engagement
Actions and filters are available for further Google Analytics tracking code customization.
Google Tag Manager Tracking
As an alternative to Google Analytics tracking code, you can use Google Tag Manager for tracking:
Google Tag Manager code
Data Layer variables: authors, publication year, publication month, categories, tags, user type
Exclude user roles from tracking
Accelerated Mobile Pages (AMP) support for Google Tag Manager
Accelerated Mobile Pages (AMP) features
Google Tag Manager basic tracking
Google Analytics basic tracking
Automatically removes amp/ from Google Analytics tracking page URL
Scrolling depth tracking
Custom dimensions tracking
User sampling rate control
Form submit tracking
File downloads tracking
Affiliate links tracking
Hashmarks, outbound links, telephones and e-mails tracking
Custom event categories, actions and labels using annotated HTML elements
Google Analytics Dashboard for WP on Multisite
This plugin is fully compatible with multisite network installs, allowing three setup modes:
Mode 1: network activated using multiple Google Analytics accounts
Mode 2: network activated using a single Google Analytics account
Mode 3: network deactivated using multiple Google Analytics accounts
Wordfence Security
website: wordfence.com
Alexa rank 36,397
Number of downloads: 2+ Million Active Installations
Plugin rating: 5.0 Star
Plugin Download Link: https://wordpress.org/plugins/wordfence/
Secure your website with the most comprehensive WordPress security plugin. Firewall, malware scan, blocking, live traffic, login security & more.
15. Wordfence Security
The Most Popular WordPress Firewall & Security Scanner
Wordfence includes an endpoint firewall and malware scanner that was built from the ground up to protect WordPress. Our Threat Defense Feed arms Wordfence with the newest firewall rules, malware signatures, and malicious IP addresses it needs to keep your website safe. Rounded out by a suite of additional features, Wordfence is the most comprehensive WordPress security solution available.
WordPress Firewall
Web Application Firewall identifies and blocks malicious traffic. Built and maintained by a large team focused 100% on WordPress security.
[Premium] Real-time firewall rule and malware signature updates via the Threat Defense Feed (free version is delayed by 30 days).
[Premium] Real-time IP Blacklist blocks all requests from the most malicious IPs, protecting your site while reducing load.
Protects your site at the endpoint, enabling deep integration with WordPress. Unlike cloud alternatives does not break encryption, cannot be bypassed and cannot leak data.
Integrated malware scanner blocks requests that include malicious code or content.
Protection from brute force attacks by limiting login attempts, enforcing strong passwords and other login security measures.
WordPress Security Scanner
Malware scanner checks core files, themes and plugins for malware, bad URLs, backdoors, SEO spam, malicious redirects and code injections.
[Premium] Real-time malware signature updates via the Threat Defense Feed (free version is delayed by 30 days).
Compares your core files, themes and plugins with what is in the WordPress.org repository, checking their integrity and reporting any changes to you.
Repair files that have changed by overwriting them with a pristine, original version. Delete any files that don't belong easily within the Wordfence interface.
Checks your site for known security vulnerabilities and alerts you to any issues. Also alerts you to potential security issues when a plugin has been closed or abandoned.
Checks your content safety by scanning file contents, posts and comments for dangerous URLs and suspicious content.
[Premium] Checks to see if your site or IP have been blacklisted for malicious activity, generating spam or other security issue.
Wordfence Central
Wordfence Central is a powerful and efficient way to manage the security for multiple sites in one place.
Efficiently assess the security status of all your websites in one view. View detailed security findings without leaving Wordfence Central.
Powerful templates make configuring Wordfence a breeze.
Free to use for unlimited sites.
Security Tools
With Live Traffic, monitor visits and hack attempts not shown in other analytics packages in real time; including origin, their IP address, the time of day and time spent on your site.
[Premium] Stop brute force attacks permanently by using two factor authentication, one of the most secure forms of remote system authentication available.
Block attackers by IP or build advanced rules based on IP Range, Hostname, User Agent and Referrer. [Premium] Country blocking available with Wordfence Premium.
MailChimp for WordPress
website: ibericode.com
Alexa rank 2,668,224
Number of downloads: 1+ Million Active Installations
Plugin rating: 5.0 Star
Plugin Download Link: https://wordpress.org/plugins/mailchimp-for-wp/
Allowing your visitors to subscribe to your newsletter should be easy. With this plugin, it finally is.
16. MailChimp for WordPress
Allowing your visitors to subscribe to your newsletter should be easy. With this plugin, it finally is.
This plugin helps you grow your Mailchimp lists and write better newsletters through various methods. You can create good-looking opt-in forms or integrate with any existing form on your site, like your comment, contact or checkout form.
Some (But Not All) Features:
Connect with your Mailchimp account in seconds.
Sign-up forms which are good-looking, user-friendly and mobile-optimized. You have complete control over the form fields and can send anything you like to Mailchimp.
Seamless integration with the following plugins:

Default WordPress Comment Form
Default WordPress Registration Form
Contact Form 7
WooCommerce
Gravity Forms
Ninja Forms 3
WPForms
BuddyPress
MemberPress
Events Manager
Easy Digital Downloads
Contact Form 7
website: voidcoders.com
Alexa rank 473,993
Number of downloads: 40,000+ Active Installations
Plugin rating: 5.0 Star
Plugin Download Link: https://wordpress.org/plugins/cf7-widget-elementor/
This WordPress Plugin Adds Contact Form 7 widget element to Elementor page builder for easy drag & drop the created contact forms with CF7
17. Contact Form7
This plugin adds a new element/widget to Elementor Page Builder which helps you to easily drag and drop Contact Form 7 forms from a drop-down list. No need of going into CF7 & copying the shortcode and adding to the shortcode widget of elementor anymore !!
Now only Drag and drop the widget inside elementor builder & choose your contact form. Done.
Want to define style for input, label, and send button? No problem! This plugin lets you do those directly from elementor screen!
Want to add custom page to redirect to when the form is submitted? That is also possible now.
Yet this is just a simple plugin for simple users
What's more interesting is that you can have multiple forms of the same single contact form 7 form with different rules and design with this on same page.
For more details: VOID CF7 Elementor Widget.
For our other elementor & WP works visit: VOID CODERS.
For updates follow us on Facebook.
Latest Version Preview
Older Version Preview
What Does This Plugin Give You?
Easy use of contact forms created with Contact form 7 plugin inside elementor live editor.
Add Css directly from elementor live preview to your contact form 7 for different field type.
Add any WordPress page as thank you page with this directly from elementor edit screen when you add the VOID Contact Form 7 Widget!
Use Single Contact Form 7 with different Style & redirect rules (Thank you page on success) on the same page with this.
Note: This plugin is an add on of Elementor Page Builder (https://wordpress.org/plugins/elementor/) and will only work with Elementor Page Builder installed. And your elementor should be up to date to the latest version.
Social Icons
website ultimatelysocial.com
Alexa rank 239,693
Number of downloads: 200,000+ Active Installations
Plugin rating: 5.0 Star
Plugin Download Link: https://wordpress.org/plugins/ultimate-social-media-icons/
Share buttons and share icons plugin for social media sharing on Facebook, Twitter, Instagram, Whatsapp, Pinterest etc.
18. Social Icons
Social media plugin which lets you add share icons for RSS, Email, Facebook, Twitter, LinkedIn, Google+, Pinterest, Instagram, Youtube, 'Share' (covering 200+ other social media platforms) and upload custom share icons of your choice.
This free plugin has a lot to offer. Even more, can be found in the Premium Plugin, please watch this short video:
The free social media plugin includes the following features:
Pick from 16 different designs for your social media share icons
Give several actions to one social media share icon (e.g. your Facebook share icon can lead visitors to your Facebook page, and also give visitors the opportunity to like your page)
Decide to give your social media icons an animation (e.g. automatic shuffling, mouse-over effects) to make your visitors aware of the share icons, increasing the chance that they follow/share your blog
Make your social media icons 'float' or 'sticky'
Allow visitors to subscribe to your blog by Email
Add 'counts' to your social media buttons
Decide to display a pop-up (on all or only on selected pages) asking people to follow/share you via your social media icons
Decide to display sharing buttons and social media icons at the end of every post
Select from many other customization features for your social media icons!
Disable Comments
website: rayofsolaris.net
Alexa rank 7,206,159
Number of downloads: 1+ Million Active Installations
Plugin rating: 5.0 Star
Plugin Download Link: https://wordpress.org/plugins/disable-comments/
Allows administrators to globally disable comments on their site. Comments can be disabled according to post type. Multisite friendly.
19. Disable Comments
This plugin allows administrators to globally disable comments on any post type (posts, pages, attachments, etc.) so that these settings cannot be overridden for individual posts. It also removes all comment-related fields from edit and quick-edit screens. On multisite installations, it can be used to disable comments on the entire network.
Additionally, comment-related items can be removed from the Dashboard, Widgets, the Admin Menu and the Admin Bar.
Important note: Use this plugin if you don't want comments at all on your site (or on certain post types). Don't use it if you want to selectively disable comments on individual posts – WordPress lets you do that anyway. If you don't know how to disable comments on individual posts, there are instructions in the FAQ.
Details
The plugin provides the option to completely disable the commenting feature in WordPress. When this option is selected, the following changes are made:
All "Comments" links are hidden from the Admin Menu and Admin Bar;
All comment-related sections ("Recent Comments", "Discussion" etc.) are hidden from the WordPress Dashboard;
All comment-related widgets are disabled (so your theme cannot use them);
The "Discussion" settings page is hidden;
All comment RSS/Atom feeds are disabled (and requests for these will be redirected to the parent post);
The X-Pingback HTTP header is removed from all pages;
Outgoing pingbacks are disabled.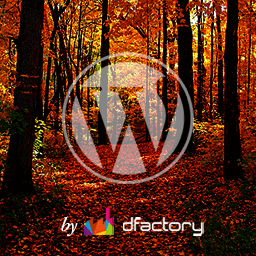 Image Watermark
website dfactory.eu
Alexa rank 246,514
Number of downloads: 50,000+ Active Installations
Plugin rating: 4.0 Star
Plugin Download Link: https://wordpress.org/plugins/image-watermark/
Image Watermark allows you to automatically watermark images uploaded to the WordPress Media Library and bulk watermark previously uploaded images.
OptinMonster
website optinmonster.com
Alexa rank 24,973
Number of downloads: 800,000+ Active Installations
Plugin rating: 4.5 Star
Plugin Download Link: https://wordpress.org/plugins/optinmonster/
OptinMonster helps you grow your email list by converting visitors into subscribers and customers.
21. OptinMonster
OptinMonster comes with an easy-to-use drag-and-drop popup builder that allows you to create beautiful email optin forms that are proven to convert. You can create various types of campaigns including WordPress popup forms, floating header and footer bars, slide-ins also known as scroll triggered boxes, sidebar forms, after post forms, in-line forms, mobile-specific forms, welcome gates and more.
Using OptinMonster popups combined with our exit-intent technology, page-level targeting, and behavior automation, users have seen an instant boost in conversion rate, even upwards of 785%!
Let's take a look at how OptinMonster can help you grow your email list.
Drag-and-Drop Builder + Optin Forms Templates
OptinMonster allows you to build high-converting opt-in forms in minutes, not hours!
You can choose from 5 different types of campaigns including lightbox popups, fullscreen popups, floating bars, slide-ins, and in-line forms.
Choose a pre-built template designed for maximum conversions, or start from scratch with a blank canvas. Customize all the details with our easy-to-use drag-and-drop builder – no code needed.
With OptinMonster's drag-and-drop builder, you can add any element to your popups including video, social icons, images, buttons, and more.
All of your campaigns will be 100% responsive and mobile friendly.
Sucuri Security
website: sucuri.net
Alexa rank: 20,089
Number of downloads: 400,000+ Active Installations
Plugin rating: 4.5 Star
Plugin Download Link: https://wordpress.org/plugins/sucuri-scanner/
The Sucuri WordPress Security plugin is a security toolset for security integrity monitoring, malware detection and security hardening.
22. Sucuri Security
Sucuri Inc. is a globally recognized authority in all matters related to website security, with a specialization in WordPress Security.
The Sucuri Security WordPress plugin is free to all WordPress users. It is a security suite meant to complement your existing security posture. It offers its users a set of security features for their website, each designed to have a positive effect on their security posture:
Security Activity Auditing
File Integrity Monitoring
Remote Malware Scanning
Blacklist Monitoring
Effective Security Hardening
Post-Hack Security Actions
Security Notifications
Website Firewall (premium)
Download Monitor
website: never5.com
Alexa rank 1,395,054
Number of downloads: 100,000+ Active Installations
Plugin rating: 4.5 Star
Plugin Download Link: https://wordpress.org/plugins/download-monitor/
Download Monitor is a plugin for uploading and managing downloads, tracking downloads, displaying links and selling downloads!
23. Download Monitor
Download Monitor provides an interface for uploading and managing downloadable files (including support for multiple versions), inserting download links into posts, logging downloads and selling downloads!
Features:
Add, edit, and remove downloads from a familiar WP interface; Your downloads are just like posts.
Sell your downloads from within your WordPress website!
100% Gutenberg compatible, including a new Download Monitor Download Block. Type /download to use it!
Quick-add panel for adding downloads/files whilst editing posts.
Add multiple file versions to your downloads each with their own data like download count and file links.
Define alternative links (mirrors) per download version.
Categorize, tag, or add other meta to your downloads.
Display download links on the frontend using shortcodes.
Change the way download links get displayed via template files.
Track downloads counts and log user download attempts.
Member-only downloads, requires users to be logged in to download your files.
Customisable endpoints for showing pretty download links.
Everest Forms
website: wpeverest.com
Alexa rank: 188,611
Number of downloads: 70,000+ Active Installations
Plugin rating: 5.0 Star
Plugin Download Link: https://wordpress.org/plugins/everest-forms/
Drag and Drop contact form builder to easily create simple to complex forms for any purpose. Lightweight, Beautiful design, responsive and more.
24. Everest Forms
Everest Forms plugin provides you with an easy way to create any kind of form including contact forms. Drag and Drop fields make ordering and creating forms so easy that even a beginner to WordPress can create beautiful forms within minutes. The plugin is lightweight, fast, extendible and 100% mobile responsive.
Everest Forms is specially designed keeping usability, and simplicity in mind. The form settings, and admin panels are highly intuitive with a clean design.
Multiple-column forms can be designed with a click. Pre-built templates and design layouts allow you to create forms that look different yet beautiful.
Features and Options:
Create unlimited forms without any restrictions
Drag and Drop Form fields
Supports all commonly used form fields including radio, dropdowns, checkboxes, date and more
100% responsive form template
Supports multiple-column layout
Shortcode support
Multiple email recipient
Mulitple email notifications
Smart Tags for dynamic email message, subject and more.
View Form entries from your dashboard
Quick Form Preview option
CSV exporter for entries
Provides two different form template design
Google Recaptcha Supported
Editable successful form submission message
Redirect option after submission
Editable Email Settings
Editable form validation message
Translation ready
User Registration
website: wpeverest.com
Alexa rank 188,611
Number of downloads: 10,000+ Active Installation
Plugin rating: 4.5 Star
Plugin Download Link: https://wordpress.org/plugins/user-registration/
Drag and drop user registration and login form builder
25. User Registration
User Registration plugin provides you with an easy way to create frontend user registration and login forms. Drag and Drop fields make ordering and creating forms extremely easy. The plugin is lightweight, extendible and can be used to create any type of registration form.
Supports frontend profile account page for profile edit, password change, Log out and more.
Features and Options:
Simple, Clean and Beautiful Registration Forms
Drag and Drop Fields
Unlimited Registration Forms
Multiple Column Design
Multiple Form template designs
Shortcode Support
Google reCaptcha Support (v2 and v3)
Email notifications
Email Customizers
Form Duplicate Option
Profile account page
Admin approval option
Auto login option
Email confirmation to register
Enable/Disable Strong Password
Default User Role Selection Option
User data export in CSV
Well Documented
Translation ready
Top 25 WordPress Plugins 2019
HostMines.com provides WordPress hosting.  1 Click WordPress installation directly inside of cPanel. Free Auto SSL with every hosting automatically installed upon setup.